ANNOUNCING: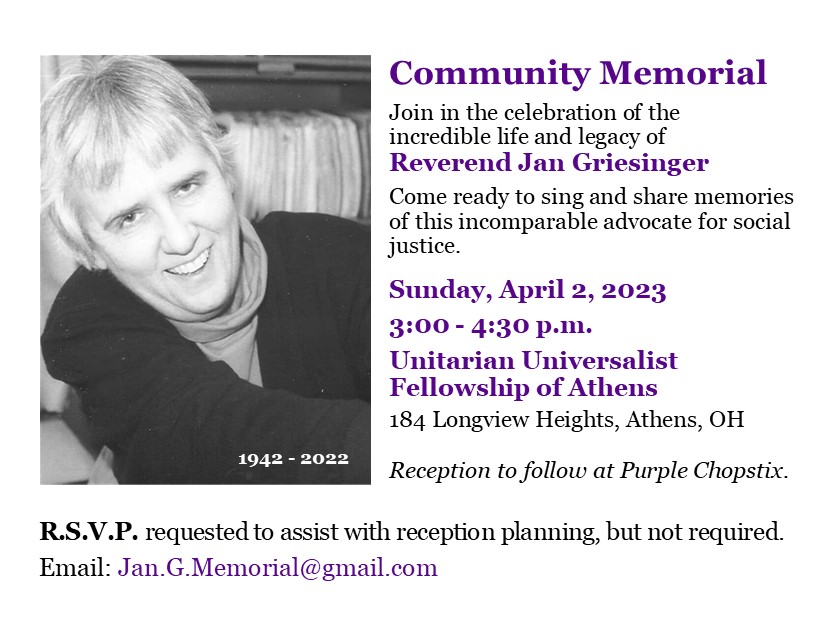 CLICK: To read more about Rev. Jan Griesinger's life and legacy.
WELCOME
UCM CENTER: For Spiritual Growth & Social Justice at Ohio University.
MISSION: UCM Center engages the Ohio University and Athens communities in spiritual growth, work for social justice, and community service guided by socially progressive and interfaith values.
Visit our center at 18 N. College Street in Athens, Ohio. We are located just 2 blocks from Ohio University's College Green, 2 blocks from the courthouse, and 1 block from the Athens parking garage.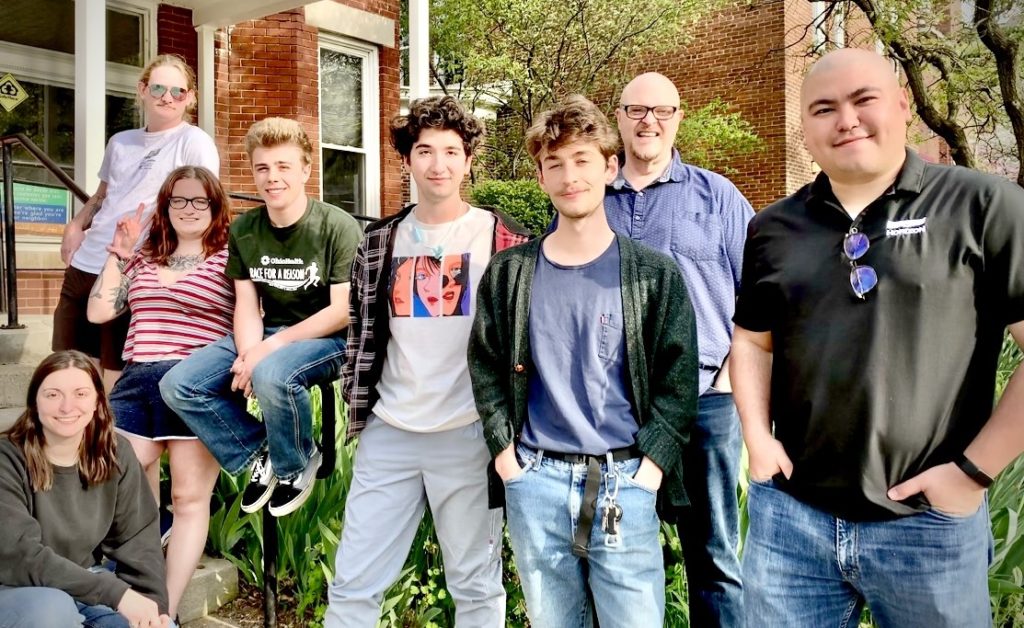 We rely on donations to positively impact the community. Pledge your support: Donate today!